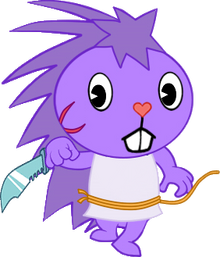 Blue is a light purple porcupine that is interested in Roman and Greece warfare. He is designed by CubPop.
<<Under Construction>>
His name is ironic, considering that he is light purple instead of blue.
He has a scar on his right cheek, and it is unknown how he got it.